Satisfying Cherie's love for cupcakes and everything sugar, she developed Classic Cupcakery in November of 2020. All cupcakes are made from scratch without using any fillers or preservatives and only using high-quality ingredients. There are 5 daily flavors along with a seasonal flavor during holiday times. Each cake is topped with a correlating scratch-made buttercream that has a Classic Cupcakery Signature Buttercream Swirl.  In addition to cupcakes, Classic Cupcakery makes a wide variety of cake pops that have quickly become a fan favorite! The team hopes to expand the Cupcakery division to offer more bakery selections once the Maurice location is opened.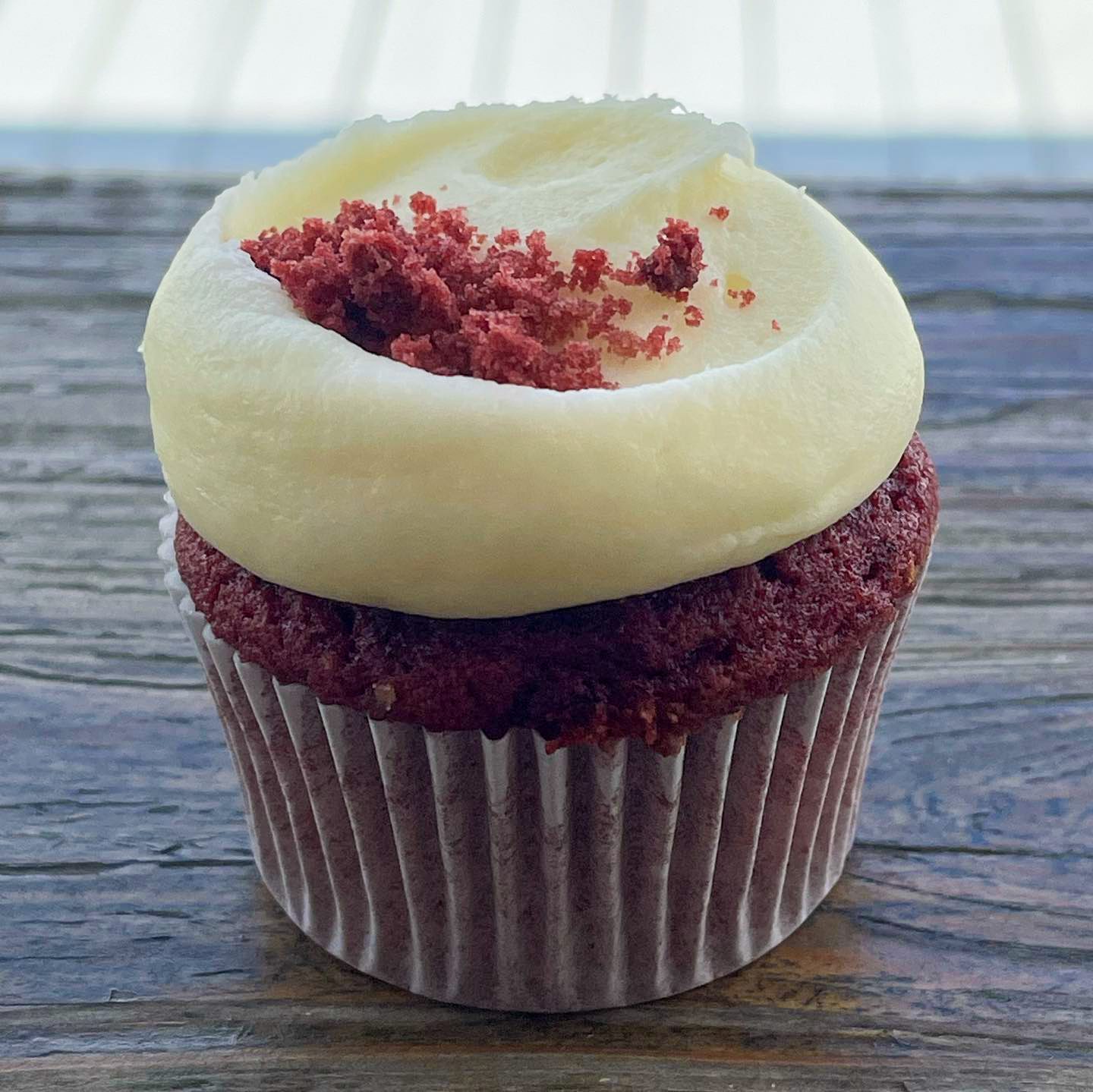 the classic cupcake … $2.75
classic vanilla cake topped with soft blue vanilla buttercream and our signature chocolate stamp
chocolate salted caramel … $2.75
decadent chocolate cake topped with salted caramel buttercream and sea salt
vintage yellow … $2.75
classic yellow cake topped with rich chocolate buttercream
southern red velvet … $2.75
timeless red velvet cake topped with cream cheese buttercream
smooth almond … $2.75
almond cake topped with almond buttercream sprinkled with praline crumbles
little ones … $1.65
Custom orders are available with 72 hours notice. Sold in dozens only.
cake pops … $2.25
Range of daily flavors available until sold out. Customizable orders are welcomed with a 72 hours notice.
Seasonal flavors & holiday specials are featured occasionally. Please contact us for details.